Lubrication systems have always worked very simply to supply production machinery and tools with copious amounts of oil. With a demand driven approach we see great potential for reducing usage of oil, but also chemistry, water and sewage. 
And when you look at these parameters in all our productions, it is far from an insignificant potential.
With several dosing pumps in one system, you are able to differentiate the values ​very accurately for each lubrication point. A simple solution for big savings.
Set a lubrication point to 100 ml – and this is the exact value the machine will get every time. No need to worry about viscosity.
When a machine is stopped, the lubricating oil runs very quickly away from the unit and it is necessary to lubricate all the right places before restarting. But that's one less concern with our demand driven lubrication system.
The system is simply set to lubricate before you are even able to restart the machine.

The system is even smart enough to lubricate after a short shutdown, or hours and days. Set all your default settings as you please.  
And of course, the system recycles usable oil, after a cleaning process it returns to the system.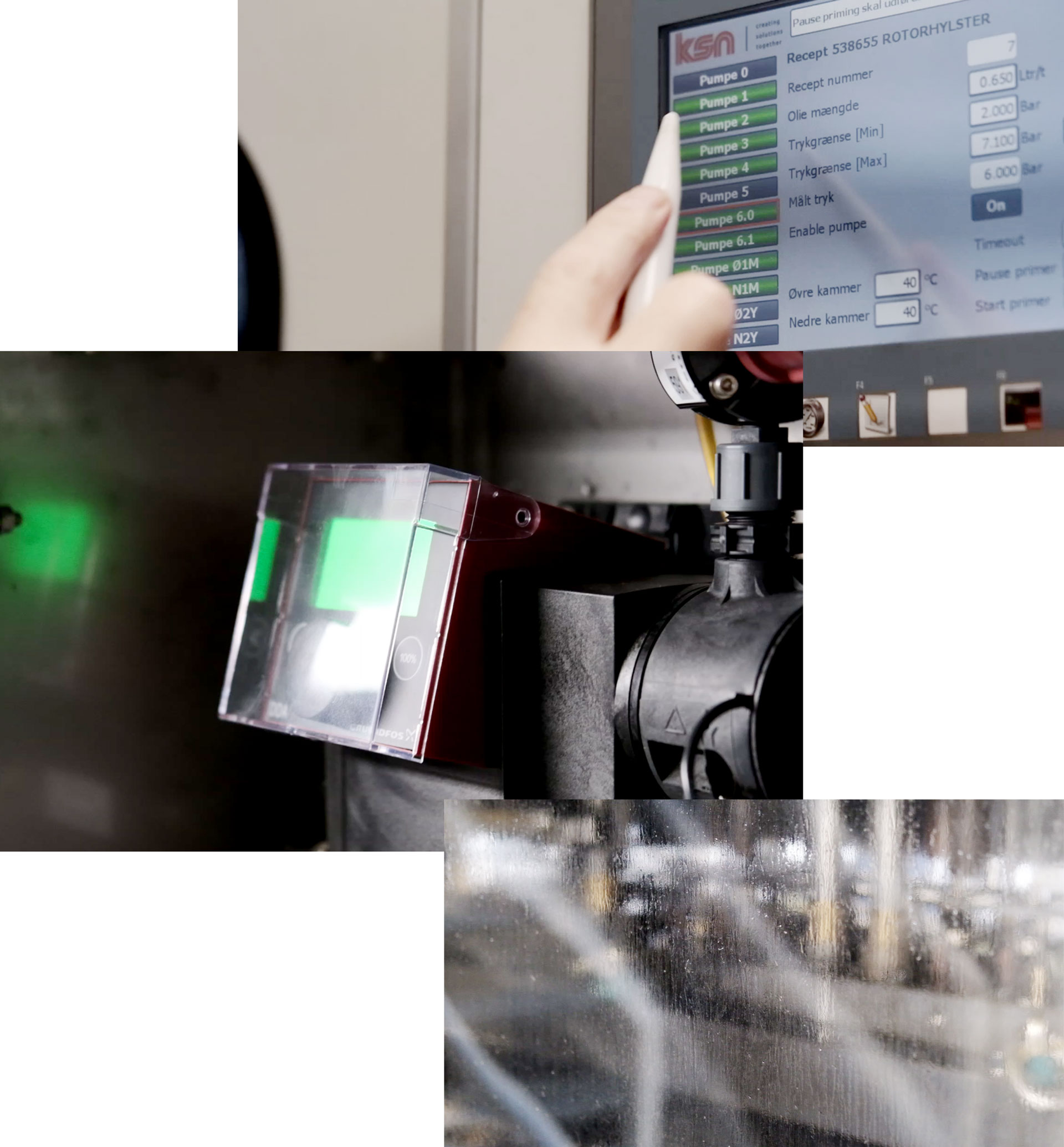 After installing the new lubrication systems we are saving 45 % oil, 
as well as water, chemicals, and sewage on the following washing process of all the produced parts.
And it is essential that the machine can be stopped without damaging the tool, the system always provides the necessary lubrication:
Demand Driven Lubrication System